Week 3
Here we are at week 3 and as I was walking my dog this morning, it was plain to see that Autumn is on its way. The trees are beginning to shed their leaves and the darkness is drawing in. There is also a chill in the air.
Autumn is an exciting time for us here at New Bridge. This is the time of the year when we really are planning for the term and the year ahead. More about this in the next few blogs.
Last week, I was fortunate to drop into Key Stage 3 assembly. It was brilliant to see all areas of the school represented in one area. The hall was full, with happy children. The theme of the assembly was celebration, and it was truly wonderful to see our children receiving awards for our key values – respect, safe and ready.
Which brings me nicely to the re-brand of our values. Mr Pritchard has designed some beautiful certificates which we will be celebrating in all parts of our school. I am sure the children will love the recognition and praise for all their hard work: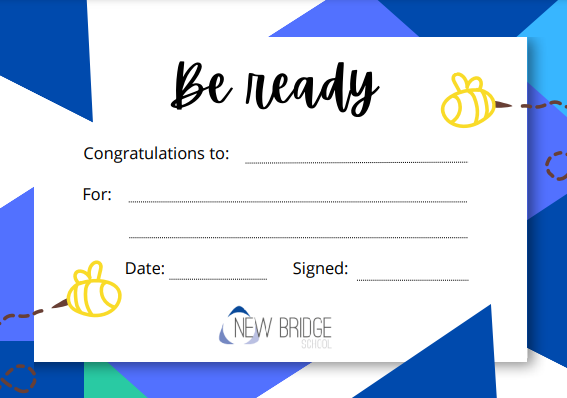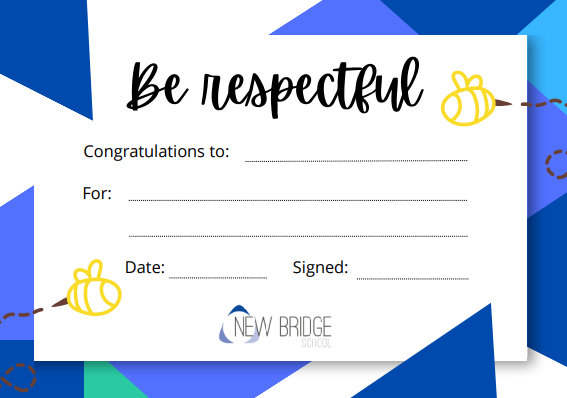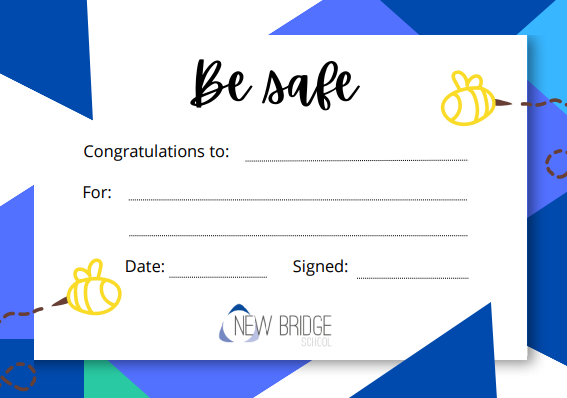 In the assembly it was also lovely to look out at, what I can only describe as a 'sea of blue'.
All children wearing their uniform – with pride.
This week I was lucky enough to walk into a year 7 PE lesson, where the students (7DMN) were talking about the bones and muscles and the function of the blood. It was brilliant to hear the children talking and learning about why we exercise and the benefits of being active.
Finally, I'm going to leave you with a picture of Adam. Adam is one of my 'neighbours' in the room next door. It's fair to say, Adam was quite unhappy at the beginning of the term as he had to adapt to a new class and some new staff, plus new routines and ways of working. But this morning, he knocked on my door and told me how he had been working independently and I managed to finally get a cheeky smile from him – which I had to share with our blog readers.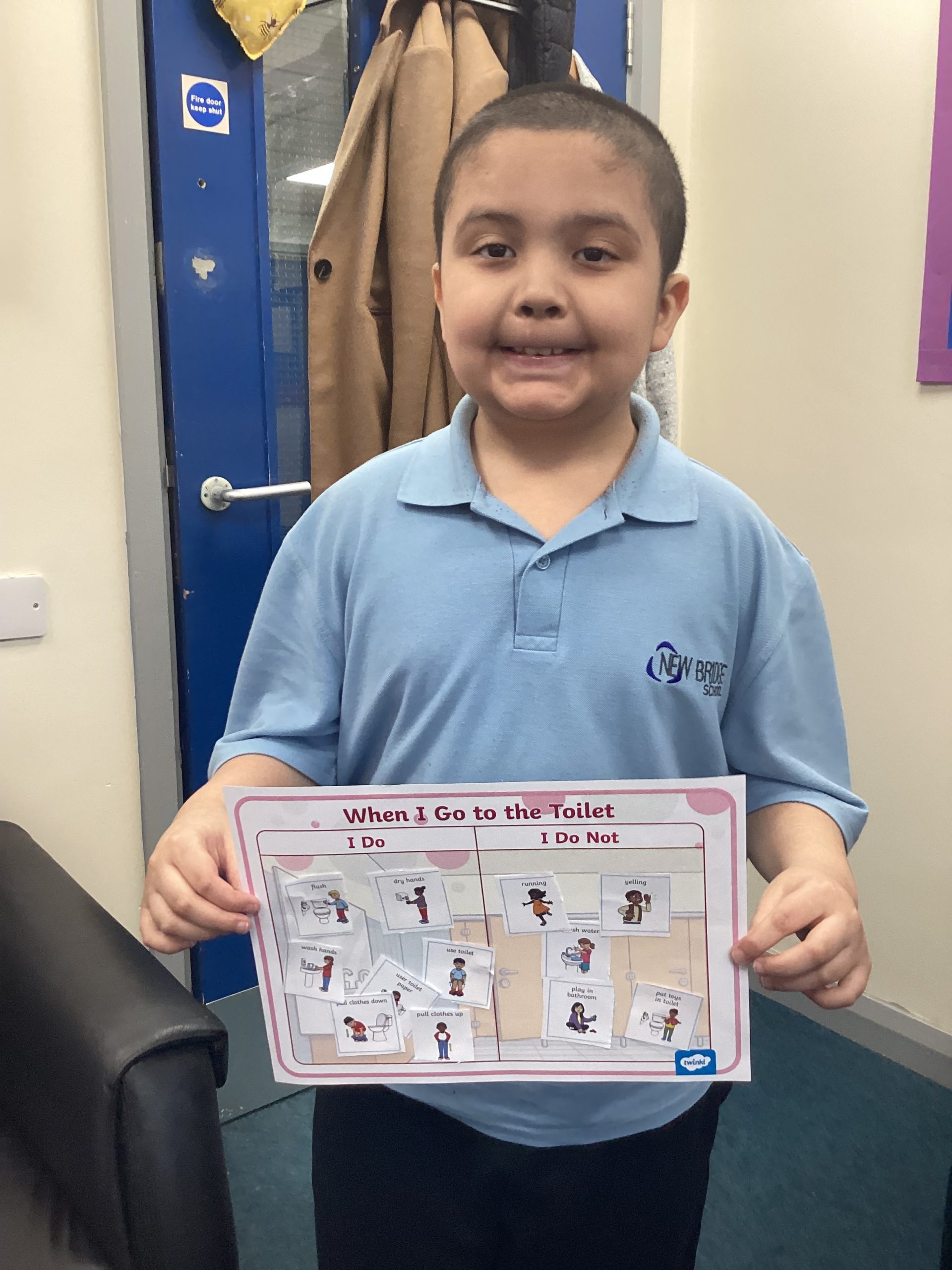 Adam is one of many children who brighten our world here at New Bridge.
I hope you all have a great weekend and rest.